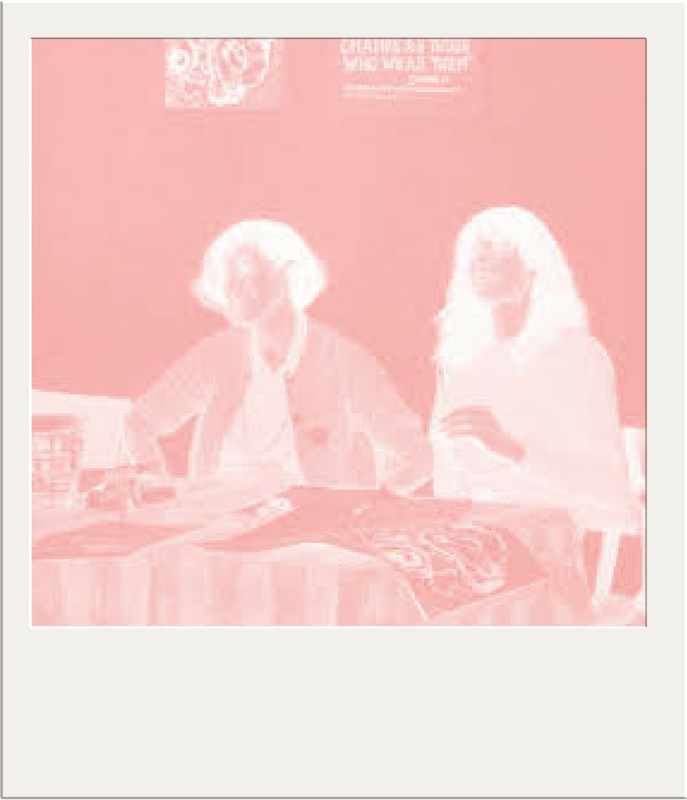 EMILIA-AMALIA SESSION XI:
WAGES FOR HOUSEWORK – THE CANADIAN CONTEXT
Tuesday, 5 September 2017, 6–9 PM
Art Metropole, 1490 Dundas St W.
with Helena Reckitt and Christina Rousseau
Presented in collaboration with the Blackwood Gallery in tandem with the exhibition "Habits of Care"
Continuing EMILIA-AMALIA's commitment to exploring under recognized histories of feminism and facilitating the exchange of knowledge and tactics across generations, our fall session focuses on the global campaign Wages for Housework. This transversal movement highlighted the capitalist appropriation of unpaid domestic labour, and demanded its remuneration by the state. The session highlights Wages for Housework's actions in and around Toronto and Montreal in the 1970s and 1980s, which included the Women's Liberation Bookmobile, the paper "The Autonomy of Black Lesbian Women," by Wilmette Brown of Black Women for Wages for Housework, and the manifesto "Fucking is Work," by Wages Due Lesbians. These activities aimed to meet the intersecting needs of lesbian feminists, migrant workers, domestic labourers, and Black and working class women.
Following the format of the Feminist Duration Reading Group in London, which Reckitt initiated in 2015 to bring to light feminisms from outside the Anglo-American canon, this session will centre on an out-loud reading activity. The meeting aims to open up discussions on how feminism operates transnationally, the politics of undervalued care work and what it means to "take care." No pre-reading or preparation is required.
This session is part of an ongoing exchange of ideas, activities and texts between EMILIA-AMALIA in Toronto and the Feminist Duration Reading Group in London.
To participate in this session, please RSVP to info@emilia-amalia.com
Helena Reckitt is a curator and researcher and Reader in Curating in the Art Department, Goldsmiths, University of London. Her work often explores legacies of queer and feminist art, theory, curating, and activism. She has edited Art and Feminism (2001), Sanja Iveković: Unknown Heroine (2013) and, with Joshua Oppenheimer, Acting on AIDS (1998). Reckitt's 2013 essay "Forgotten Relations: Feminist Artists and Relational Aesthetics" appeared in Politics in a Glass Case, edited by Angela Dimitrakaki and Lara Perry. She has held curatorial and programming positions at the ICA, London, Atlanta Contemporary Art Center, Georgia, and The Power Plant, Toronto, and has curated solo exhibitions with artists including Yael Bartana, Keren Cytter, Hew Locke, and Ryan Trecartin (with Jon Davies), and group exhibitions such as "What Business Are You In?" (2004), "Not Quite How I Remember It" (2008), and "Getting Rid of Ourselves" (2014). She is curating "Habits of Care" at the Blackwood Gallery, University of Toronto, Mississauga, an exhibition that initiates the curatorial research platform "Take Care," organised by Letters & Handshakes.
Christina Rousseau is a sessional instructor teaching in Southern Ontario. Her teaching, research, and writing interests include: social reproduction and emotional labour; gender and work; gender, the body, and disability; Canadian feminist history; and social movement organizing.